Metal fabrication is the manufacturing process of turning raw metals into end products or pre-made shapes. Metal fabrication uses various techniques, including bending, cutting, assembling, burning, and some others. If you are looking for a professional metal fabricator in Grand Rapids, MI, you should contact our company. At our company, we have experience, knowledge, and all the necessary equipment in order to meet our clients' custom welding fabrication needs.
Metal Fabrication
Metal fabrication is quite a complicated task, and it includes various techniques. Our company has rich experience in metal fabrication, and we are able to offer the most proficient services. We always pay attention to detail and conduct our job with perfection. We accept all kinds of metal fabrication jobs and are always ready to challenge ourselves through new projects.
Metal fabrication has the following benefits:
Strength: Metal is a strong, hard, and durable material, especially comparing it to its plastic counterparts.
Great Heat Resistance: Metals are less likely to degrade under high temperatures.
Cost-Effectiveness: Usually, metals are affordable, especially if they are used in long-term projects.
Versatility: Metal fabrication involves a variety of processes, including cutting, burning, chipping, welding, casting, and others.
Good Quality: Metal also looks great. Its aesthetic quality makes mantel one of the most popular materials that are used in many industries.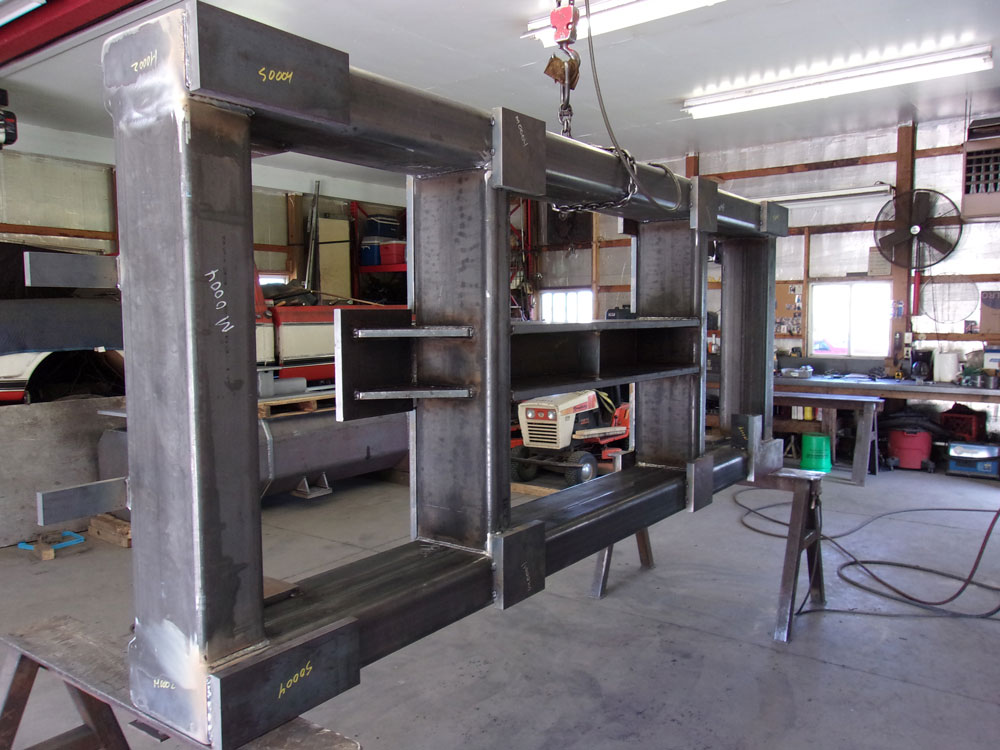 Industrial Fabrication
Industrial fabrication is the process of manufacturing metal equipment and tools for industrial applications. Our company provides a variety of high-quality industrial fabrication services with an emphasis on customer convenience and satisfaction. Our fabrication specialists are extremely experienced and knowledgeable and always maintain the highest quality fabrication standards.
Agricultural Fabrication
Our company is also known for great expertise in manufacturing machinery and special equipment that is used in agriculture and farming. Our experienced specialists are always ready to listen to your needs and take them into considerations.
Custom Fabrication
It is a process of creating a new detail, item, or product from scratch. It could be a completely new design or an item that needs to be replaced or improved. Custom fabrication is one of the specializations of our company. Unlike other metal fabrication processes, custom fabrication offers flexibility for manufacturing products. With the help of custom fabrication, various industries can design and manufacture application-specific items and details by ensuring their performance and quality in a long run.
Steel Fabrication
Steel fabrication is a process of transforming raw steel into a certain product or item that can be then used in construction, assembly lines, homes, and other places. It is a complicated process that requires skills and experience. Therefore, if you are currently looking for specialists in steel fabrication in Grand Rapids, MI, our company is ready to help.
Steel fabrication is especially popular in several spheres, such as the construction sector, mining industry, and energy sector. Steel fabrication is used by many companies to increase their productivity, run daily operations, and achieve success in various work processes.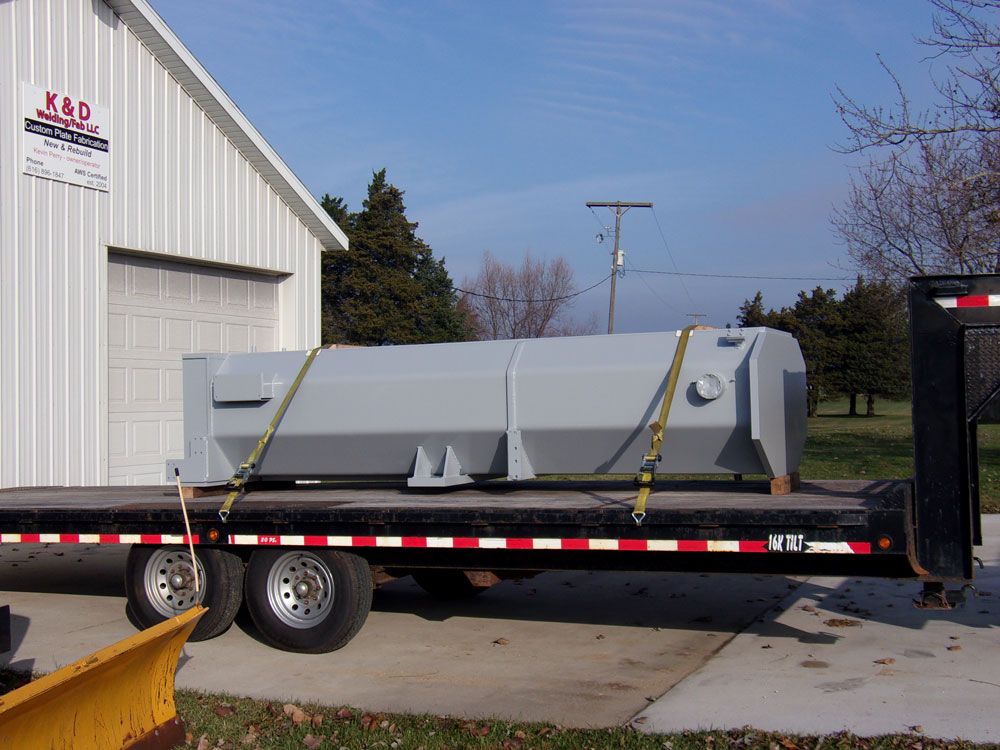 Here is a list of other steel fabrication benefits:
It enhances the durability of steel: In general, steel is known as a strong and long-lasting metal, which makes it a good metal for different purposes. Steel fabrication helps enhance its durability and protects it from corrosion. Moreover, usually, steel is also covered with fire-resistant components during the process of fabrication. This means that the end product is able to withstand difficult weather conditions and can last much longer.
It is good for the environment: Since steel can be recycled, it is considered an environmentally friendly material. That means that old tools and details made from steel can be easily converted into other products during the process of fabrication.
Industrial Fabrication
One of the main specializations of our company is industrial fabrication. Our experienced and skilled professionals are able to handle both small and large projects by focusing on customer convenience and satisfaction. We work with all types of industrial facilities, including those that require specialized knowledge of machinery.
Agricultural Fabrication
If you choose our company, you can be sure that every detail of your project is properly handled by our skilled and knowledgeable professionals in agricultural fabrication. We have all the necessary skills and equipment to deliver on your steel fabrication needs – whether it is forming, cutting, welding, assembly, or anything else.
Custom Fabrication
Custom fabrication is known as a complicated process of creating something completely new from scratch. Our company has years of experience in custom steel fabrication, and our team of experienced professionals is able to handle any project, regardless of its size and complexity. We work with different types of industries by creating unique and high-quality application-specific products.
Do You Need the Help of a Custom Metal Fabricator in Grand Rapids, MI?
It is not difficult to find a custom metal fabricator – the most difficult part is to find the best one. You need a professional who will meet and exceed your expectations. Since the finished metal item or product must meet certain specifications and requirements, you want to make sure that your project is completed by an experienced professional.
If you are searching for a custom metal fabricator in Grand Rapids, MI, our company will be glad to assist you. We are known for our solid reputation, years of experience, and a reasonable cost of work. Therefore, if you have any questions or a project in mind, feel to contact us.